Dave Ramsey – the self-professed "get out of debt" guru is the focus of this post.
So, for all those who haven't heard of Dave Ramsey, I think the following video will enlighten you to the man and his principles.
(The image of the loving couple is part of this video story from Dave Ramsey.)
Dave Ramsey started his financial career early in life with his degree subject, Finance and Retail Estate. He set up his brokerage firm, Ramsey Investments, Inc at the age of 26 and went on to build his real estate portfolio to more than $4 million.
Although very successful at an early age, he could not foresee how 1986 would change that.
It was the Tax Reform Act of 1986 which caused a major change to his real estate business.
It was at this time that one of his largest creditors sold out to a larger bank. This new bank decided that Ramsey should pay $1.2 million worth of short term notes, within 90 days. No pressure then!
But the demand put Ramsey into an impossible situation and forced him to go down the route of filing for bankruptcy relief.
Dave Ramsey went on to use his financial expertise to counsel couples in need of financial assistance at his local church. His Christian beliefs meant that he followed the biblical messages of giving.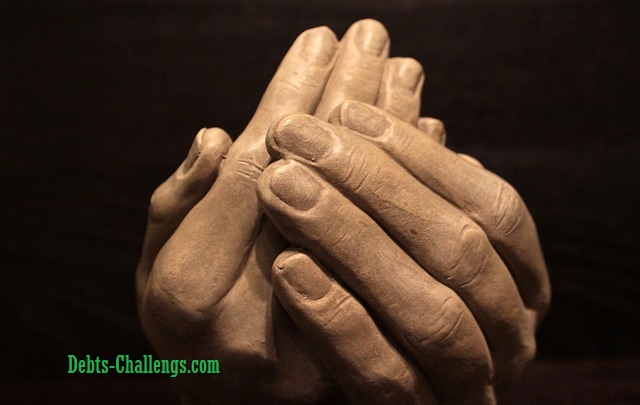 Dave Ramsey went on to educate himself in all other aspects of the financial field which impacted every lay person and eventually became the 'get out of debt guru' writing many bestseller books on the subject as well as hosting his own radio show in America.
His knowledge has helped the millions around the world who are or were, in need of sound financial advice.
Had he not gone bankrupt, would he have traveled down the road to become a debt "guru"?
A question I ask myself … and which I would reply, Yes!
Was going bankrupt, a blessing in disguise for Dave Ramsey and all those who utilized his debt advice?
Why I called this website debts-challenge, God only knows but right now I am so glad to turn it around and find as many debt success stories as I can share.
And, Yes, I believe that Dave Ramsey is a celebrity bankrupt success story and an inspiration for anyone debt problems.
Get my Free Report and Tips on Being Debt Free Now
Related post: Dionne Warwick – Bankruptcy Advice and more